Craig B Friedberg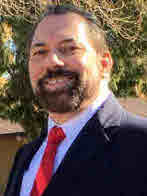 Bio
Born and raised in Philadelphia, Pennsylvania, Mr. Friedberg received his Artis Baccalaureate in American Culture from Vassar College in 1979 and his J.D. from the University of San Diego School of Law in 1986.

A member of the State Bar of California since 1986, Mr. Friedberg became a member of the State Bar of Nevada in 1992. He is also admitted to practice in the United States District Court, District of Nevada; the United States District Court, Central District of California; and the United States Court of Appeals, Ninth Circuit.

Mr. Friedberg has enjoyed a varied practice over more than 34 years, from professional malpractice defense, personal injury, construction defect and intellectual property litigation, to consumer protection law. He has participated in over 30 trials and more than 200 arbitrations. In California, Mr. Friedberg was instrumental in establishing case law regarding the accrual of the cause of action for attorney malpractice.

In 1999, Mr. Friedberg opened his own law office. His firm emphasizes consumer protection law (debt collection and credit reporting abuses, automobile fraud and TCPA), civil litigation, intellectual property (trademark, trade dress and copyright infringement), arbitration and mediation. Notably, Mr. Friedberg brought an action which resulted in the first written opinion from a trial court in the Ninth Circuit that established that a borrower must receive the truth in lending disclosures (in a form the borrower can take with her) before the loan documents are signed. Recently, Mr. Friedberg was involved in an appeal which established many important definitions and standards under Nevada's deceptive trade practice act. He also has had experience in representing clients involving damage claims of more than a million dollars.

Mr. Friedberg serves as an Arbitrator in the Nevada Mandatory Arbitration Program since 1995. During law school he had a regular column published in the quarterly California Regulatory Reporter which discussed the issues and agenda of the California Energy Commission and the California Athletic Commission. He has also taught seminars on the Fair Credit Reporting Act, Fair Debt Collection Practices Act, Autofraud and Consumer Rights for the State Bar of Nevada, the National Association of Consumer Advocates and the National Consumer Law Center.

He was a past member of the board of trustees of a multimillion dollar non-profit institution, and is currently involved in a number of civic activities. He and his family are also involved with various charitable organizations.
Education
Juris Doctorate, University of San Diego School of Law, 1986
PUBLISHED MATERIAL: California Regulatory Law Reporter: Vol. 4, No. 4, Fall 1984; Vol. 5, No. 1, Winter 1984; Vol. 5, No. 2, Spring 1985; Vol. 5, No. 3, Summer 1985
Artis Baccalaureate, Vassar College, 1979
Jurisdictions Admitted to Practice
Nevada, 1992
Nevada, 1992
California, 1986
Ninth Circuit U.S. Court of Appeals, 2000
United States District Court, District of Nevada, 1993
United States District Court, Central District of California, 1987
Professional & Bar Association Memberships
National Association of Consumer Advocates
Member Since: 2000
State Bar of Nevada
Member Since: 1992
Lecturer on Discovery and various State and Federal Consumer Protection Laws
State Bar of California
Member Since: 1986
United States Court of Appeals for the Ninth Circuit
Member Since: 2000
National Association of Consumer Advocates
Member Since: 1999
Lecturer on Legal Ethics, Trial Preparation, FDCPA, FCRA and Auto Fraud